Welcome to the site of
The Lumière Cup
5th Lumière Cup:
POSTPONED
Dear Synchronized Skating friends,  
On behalf of the organizing committee of the Lumière Cup and the Koninklijke Nederlandsche Schaatsenrijders Bond we inform you that the 5th Lumière Cup and the 5th Lumière Cup Interclub both scheduled to take place in Eindhoven, The Netherlands from 10 to 13 December 2020 will be postponed. The impact of COVID 19 pandemic-related national and international restrictions leaves us no other choice. 
We understand the disappointment of the competing teams, especially considering the numerous cancelations of other competitions in the preceding months. Given the current and projected restrictions on international travel and on the organization of sports events we have decided to postpone the competitions to a later date this season. 
We deeply regret that there is no feasible way to have an international competition at this moment. We will communicate a new date as soon as we can. There will be a new closing date to allow time to consider whether to submit an entry and/or withdraw according to ISU rule 114.   
We recognise the need for teams to work towards a goal or moment in time and evaluations of their performance. Therefore, we are investigating options for an online event. We will keep you posted and please follow our social media channels for updates. 
 The postponed 5th Lumière Cup and Lumière Cup Interclub as well as any form of online event will be open for all categories as announced, including the non-ISU categories. In the unfortunate event we must decide to cancel the competitions in the future we will inform you promptly and we will put our effort to organize a new edition in the next season. 
 For questions or remarks you can reach out to us via email: lumierecup@hotmail.com 
 We hope you al stay healthy. 
 The Organizing Committee Lumière Cup 
Every year the Lumière Cup takes place at our ice rink IJssportcentrum Eindhoven. Teams can participate in the categories Senior ISU, Junior ISU, Advanced Novice ISU, Senior B, Junior B, Adult, Mixed age, Basic Novice, Juvenile and Pre-Juvenile.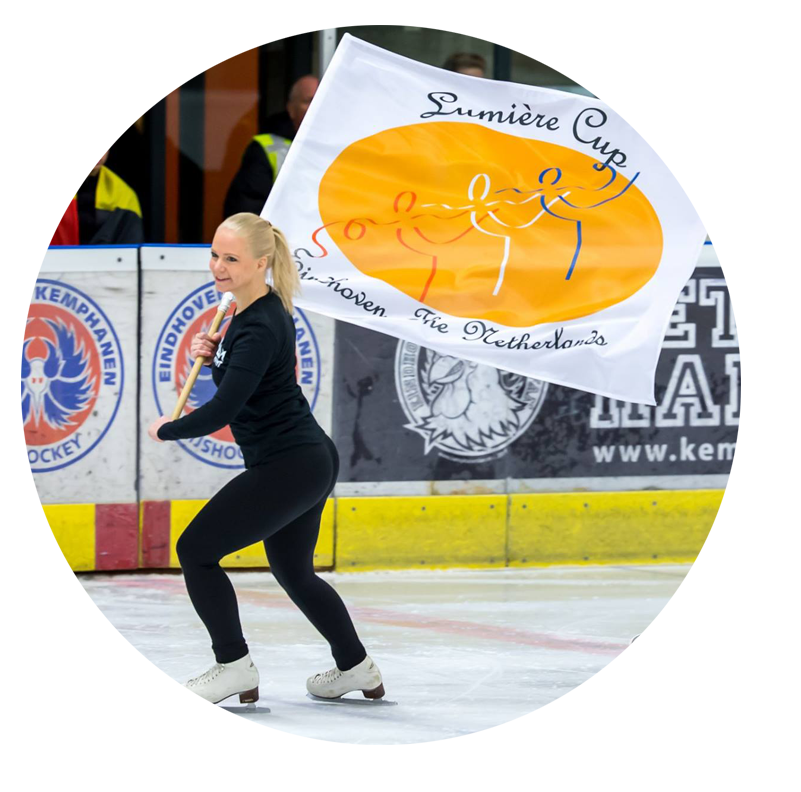 Days until the Lumière Cup 2020 starts